Answers
Sep 02, 2020 - 12:52 PM
I am not familiar with a GS1250. You would need to go based on the dimensions of the carrier below. This can only hold a bike up to 500 lbs.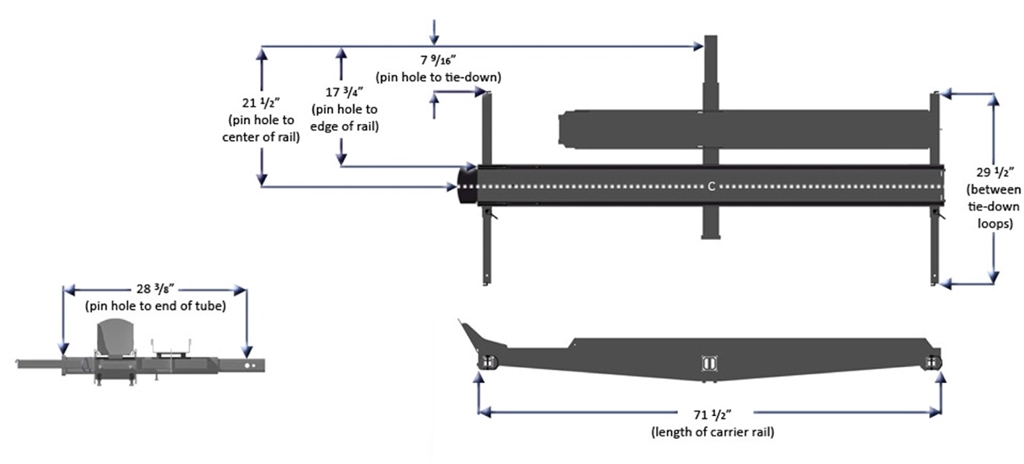 Carrier rail length: 71.5".
Carrier rail width: 6.375".
Pin to center of rail: 21.5".
Ramp length: 57.5".
Ramp Width: 5.5".
Distance between tie-down loops: 29.81".
Pinhole to tie down: 7.5625".
Pinhole to edge rail: 17.75".
Pinhole to end tube: 28.375".