Answers
May 16, 2019 - 01:44 AM
On page 12 and 13 of the manual, linked below, it explains the E-5 error code. I will also put screen shots of those pages below for you as well. Click on the picture to make it bigger.
https://www.rvupgradestore.com/v/vspf...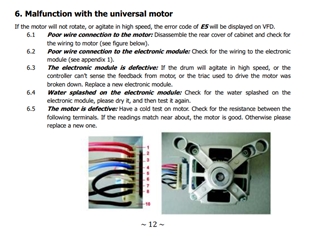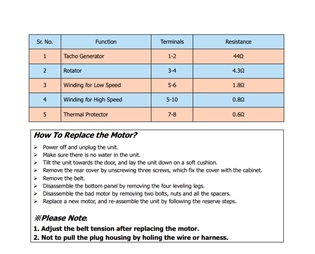 ---
Aug 01, 2023 - 09:38 AM
How do I fix the e05 code on my pinicle washer
---
Aug 02, 2023 - 07:12 AM
To properly diagnose and fix any issues with your Pinnacle 18-4000W RV Washer/ Dryer Combo- White, it is recommended to have a technician examine the motor. You can refer to the Service Manual - EZ 4000 CV.pdf from rvupgradestore.com for more information.
Service Manual - EZ 4000 CV.pdf (rvupgradestore.com)