Answers
Mar 09, 2018 - 12:31 AM
Unfortunately I could not say for sure as we do not have RV specific fitments on these Bauer Locks. The EM model is mostly used on motor homes and the NE is mostly used on trailers, but either can be used. It just depends on the dimensions. Below is a link to all the bauer locks and I have included the dimensions and cutout for each lock so you can compare it to what you have. Click photos to enlarge. Hope this helps and if you have any other questions, feel free to ask.
https://www.rvupgradestore.com/search...
EM dimensional diagram
EM cutout below.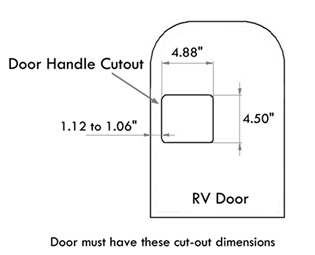 NE Cutout diagram
NE dimensional diagram below