Answers
Jan 25, 2019 - 09:36 AM
You would need to go based on the cut-out dimensions of your current lock cut-out and see if it matches with the cut-out size needed for this Bauer NE lock. Below are dimensions of this lock.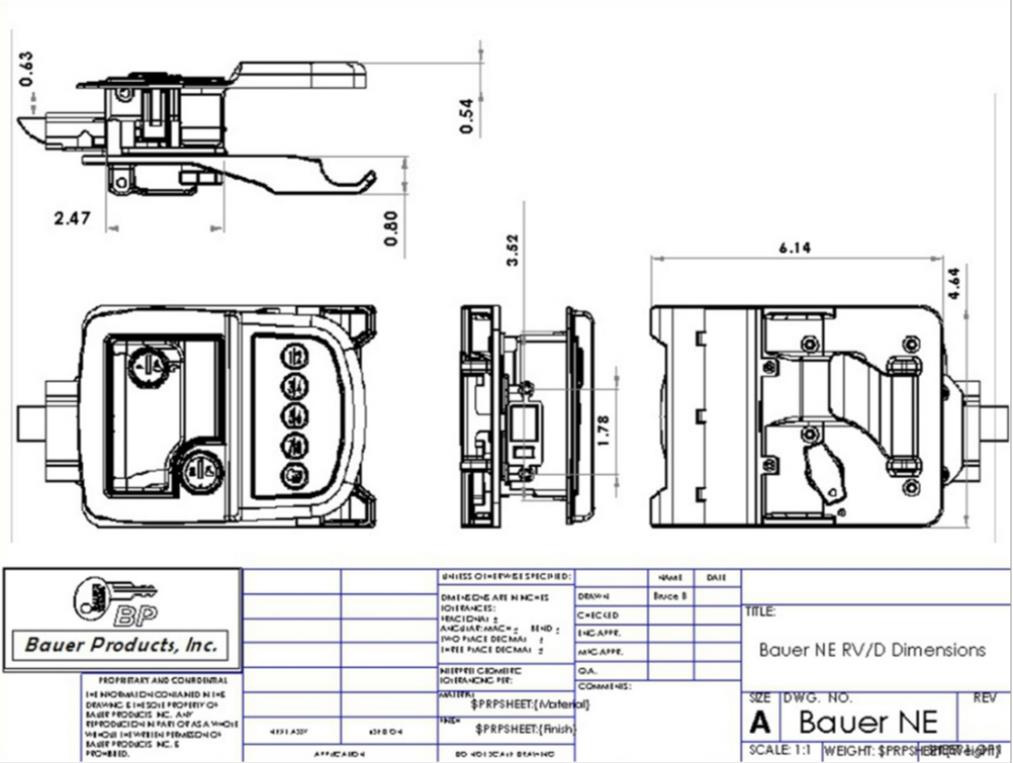 ---
Jan 25, 2019 - 12:47 PM
that didnt help me at all
dont have any ideal what hole size it requires
---
Jan 25, 2019 - 04:08 PM
I apologize that the picture was not clear. 2.47W X 3.52H is the cut-out needed for this lock.